Quote:
Originally Posted by
darthcrawford
im sure he would sign up for a forum on a game he doesn't play just to talk to a random stranger. in fact i know a lot of atheist like you said they its a rapid growing belief. they're practically everywhere. is it so unbelievable that i have a friend who happens to be atheist and the topic of religion came up in discussion every once in a while? what possible benefit would i have to lie on an online forum that i am anonymous on? i was just showing that Christians an atheists can get along with out being rude to one another. there are people on both sides who just like to pick fights about this, look on youtube. you got the amazingatheist, thunderfoot, venomfangx, the list goes on...
but i digress, this is just one of those things people love to fight about. its like racism, hardly anyone thinks its OK but there are still some people out there who do. im not saying the holy wars will disappear but there is a possibility of it lightening up.
i mean look at the advances in gay society in the past decade. the hate hasn't gone away but it has gotten better for them.
i mean lets take away all I've said. assume i'm an atheist too(cause i've been borderline i'll admit it) does that really subtract from the sheer mass of trolls on both sides of the fence?
its not Christians and Atheists that is the problem, its antagonizers and haters.
and also possibly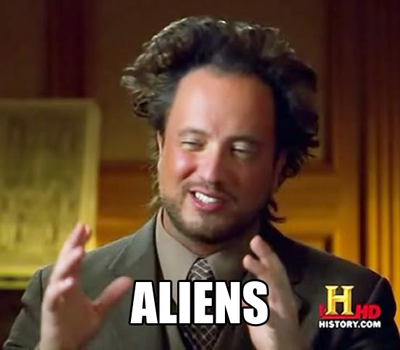 I did not mean to make my statement condescending. I would genuinely like to talk with an Atheist who decided to become one for such an immature way (I really have yet to talk with one thoroughly). Also, I highly doubt that Atheists are everywhere in the U.S, considering that the amount hasn't even broken double digit percentage.
Pick fights? None of these stated Youtubers pick fights. They make arguments to show how nonsensical some of the beliefs and tenets in all religions are. I am not denying that there are trolls on the Atheist's side of the fence (Christopher Hitchens to name one), it seems all the vocal ones, however, are accused of being so. Challenging, questioning, or commenting on a believer's faith is not being rude.
Also, please do not assume I am an Atheist (though I do tend to agree with them more on their points).