Which dragon type?
---
Alrighty...
for my RSE team it's bugging me something says to me "welcome in Rayquaza!! do it!! DO IT" and here's the situation;
My team's full of legendaries so go away criticism citizens... and it's based on weather control and Rayquaza proves to be quite useful in that respect.

*big point: 2v2*

Latias (Timid @ Leftovers)
Calm Mind, Boltbeam, Mist Ball

Latios (Timid @ Soul Dew)
Psychic, Dragon Claw, Thunder, Solarbeam

Kyogre (Timid @ Lum Berry)
Water Spout, Ice Beam, Thunder, Protect

Salamence (Timid @ Scope Lens)
Fire Blast, Hydro Pump, Dragon Claw, Protect

Groudon (Hardy @ Quick Claw)
Earthquake, Ancientpower, Overheat, Protect

Slaking (Jolly @ Choice Band)
Hyper Beam, Earthquake, Shadow Ball, Brick Break

Groudon + Kyogre for the weather I want (then do their thing), Salamence and Latios support both pretty fine. Latias and Slaking are back-ups to be able to fight in any kind of weather.
-----------------------------------------------------------
Here's what I want to fit in:
Rayquaza (Timid @ Scope Lens)
Boltbeam, Protect, Dragon Claw

(Terminology for those who don't know; boltbeam = thunderbolt + ice beam)
I'm trying to stay away from a physical Rayquaza because it has a lot of problems dealing the damage you could be getting across because it's missing type advantages. Plus, Intimidate's out there and Reflect's way more common than Light Screen. Plus if I ever came face to face with an exact copy of the special Rayquaza, I'm doomed.
Besides I find Dragon / Flying serving as great decoys when they're not fighting by drawing the firepower of Ice Beam, but Protecting it off; Protect doesn't quite fit too nicely on a physical Rayquaza.

Bottom Line: If I do decide to accept him in, do I boot out Salamence or Slaking?
__________________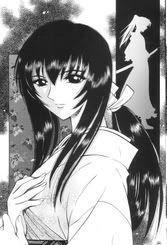 ---
Last edited by TehD00de; 10-31-2006 at

05:46 AM

.