Quote:
Originally Posted by Tamer San
Sorry for reviving the thread...here is the picture I wanted you all to see before.
WARNING: NOT FOR THE FAINT AND WEAK IN HEART!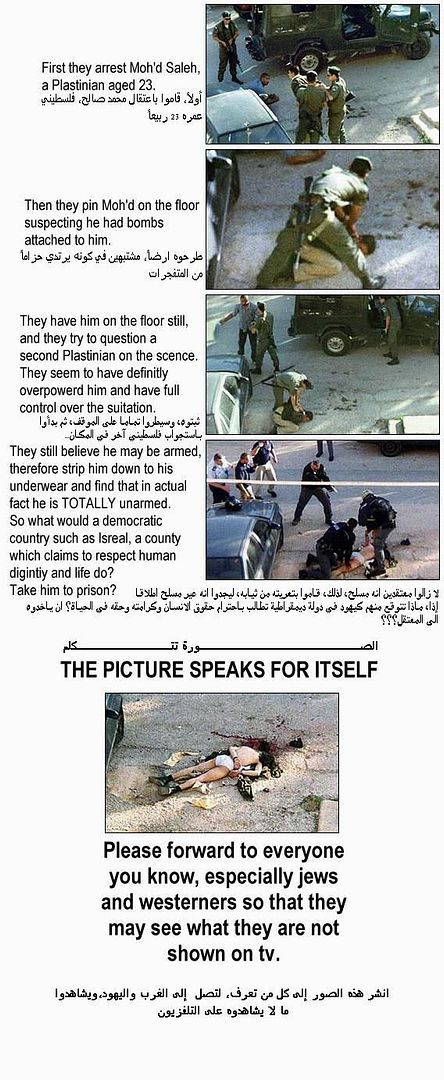 Please, comment, and be true to your selves...
That is f'd up. WHy the hell would they kill him if he had nothing on him?