Where to start, where to start...
Alright, well this game is fully playable, and has a solid amount of gameplay hours. First of all, for help in the game, or to register to play online, please visit
www.pycoforums.com/gff
. This is the official forum for Pokemon Twilight, and gameplay discussions should be posted there to avoid spamming this topic.
INSTANT PLAY LINK
DOWNLOAD LINK
Made With: GM7
Uses: 39Dll - special thanks to gamester
Version: 5.07
Online Support: Yes
Vista Compatible: Yes
Download Size: aprx. 10MB
Changes Resolution: No
Screenshots: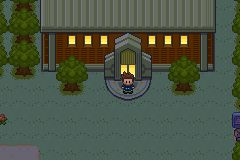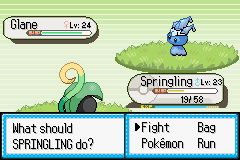 Links:
FORUMS ( REGISTER HERE TO GO ONLINE )
PT DOWNLOAD SITE
POKEDEX
Pokemon Twilight ( Lunar Version ) has so many features, that its impossible to list them all, but here are the main ones.
Uploading/Downloading Pokemon to the PT forums
Online multiplayer ( including trading and mixing records )
Secret Bases
Battle System Including, status ailments, critical hits, super effective hits, over 100 attacks, etc etc.
8 Characters to choose from
HMs/TMs such as surf, fly, secret power etc
3 Gyms
7 Towns
Massive Overworld
150 Pokemon
Save files that will work with future versions/patches
Mystery Gift/Events
Shiny Pokemon
The list goes on...
Don't just take my word for it that its a great game, go give it a try.
Many Thanks to Kabob799 who did the forum work, and all of our Beta Testers who have so patiently waited for this to be released.
Please report glitches either in this topic, or on the PT forums and they will be fixed asap.
CONTROLS
Z = B
X = A
C = START
V = SELECT
ARROW KEYS = MOVE
CTRL+R = RESET
CTRL+1 = DEFAULT SIZE
CTRL+2,3,4 = INCREASED SIZE
F12 = TURN ONLINE CHAT OFF
ENTER = TYPE ONLINE MESSAGE
ONLINE
PT Online requires nothing but a forum account on our forums. You won't need to port forward, or give out your ip address. Its all secure and safe, and easy to use. Pokemon Twilight supports multiple servers, but there is a default server set up in Western United States. We're currently working on an Australian server and a UK server. Please be patient as we work on getting these up and running. Uploading/Downloading Pokemon and Mystery Gift require nothing more than an internet connection, and do not require you to connect to our servers. If the server is ever offline please be patient and wait until we can get it back up and running. Do not post in this topic that the server is offline.