Username: Metal Sonic
Character name: Asagi
Age: Roughly 26
Race: Human
Gender: Female
Appearance: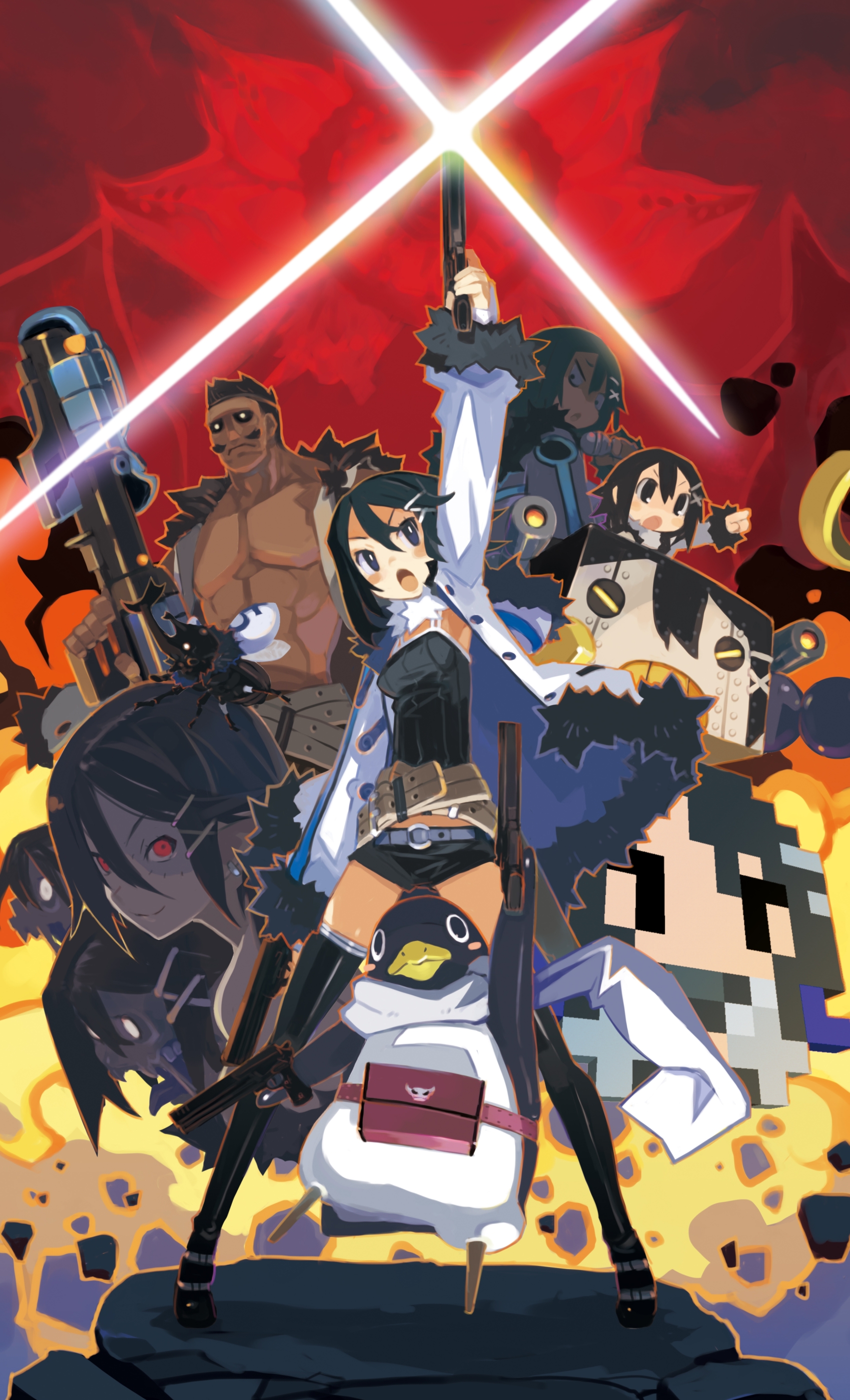 Asagi (the real one) Is in the forefront
Personality: Asagi is often described by the word 'eccentric', if not crazy. A weapons enthusiast from a privately-owned island, she's surprisingly intelligent, despite her simple, laid-back demeanor and slight clumsiness. She's a nice person in general unless she's angry, in which case it's safer to let her blow off some steam elsewhere rather than risk being hit with her Morning Star. Asagi often behaves in a naive manner, and seems to view herself in a negative light. She's very kind hearted, if a bit odd. She is well aware of just how bad her life sucks.
Asagi is unique in her trade; very few people are able to switch weapons in the middle of a fight at all, yet she is able to do so with a multitude of weapons and fighting styles smoothly. She prefers being with friends rather than being alone, but she's perfectly fine either way. Asagi's most defining characteristics are her mood swings and boundless determination; it doesn't matter the situation or the goal, if Asagi sets her mind to doing something, she will do it regardless of any obstacles. She often has mood swings between energetic and depressed, though she's really just that sensitive emotionally. Likes fluffy and cute things, as well as weapons of all kinds. Despises snakes and certain classes of demons. Enjoys practacing with weapons and singing, along with other activities.
History: Asagi's life is marked by a rollercoaster of ups and downs in the extreme, which is perhaps the reason her mood can change so swiftly. At four, her father died, at five she caught the world-record-breaking fish off the coast of her island home. At seven, a hurricane ripped through her home island, ripping apart their house and destroying all the weapons her father had made except for two strange weapons she'd never seen anyone use, two pistols. After some time, she and her mother rebuilt her house, and her mother remarried to a man who hated her and often attacked her. Finally, at the age of eighteen, Asagi trained herself in the use of a wide range of weapons and set out to make a living for herself on the mainland, away from her abusive stepfather.
On the mainland, Asagi's skills with weapons gained her noteriety with the military, and she became a hero of sorts, her name known and revered for miles around. She worked as a hero for hire, taking down some of the biggest criminals plaguing the port town of Amberground and castle town. Just last year, while Asagi was visiting relatives on the Eastern continent, the town of Anui was destroyed, and rumors begun circulating that Asagi was the culprit. When she returned, she was attacked by hitmen hired by survivors of the attack, and public word spread that
Asagi
perpetrated the slaughter of the people of the town. Asagi was able to convince King Harribel of her innocence, and is currently working to clear her name. Many do not believe her claim of innocence and attack her without warning in towns. She lives on an island off the coast of Amberground port. To date, she's been abused, cursed, left for dead, stabbed in the back, and kicked off a cliff. Regardless, she's recovered just fine except for a scar on her knee, which actually came from her tripping down the stairs in her house one morning.
Special powers: ???; Asagi's unique magic is a type not seen for thousands of years. Its name has been long forgotten, but it allows the user to fire bullets of magic from weapons, manifesting in Asagi's weapons of choice, her dual pistols. The bolts are light blue, and can be of any element or non-elemental. They hurt just as bad as a real bullet, and have the same effect.
Weapon Master Asagi; A self-trained fighter on par with the Ksstar militia. Asagi is capable of using any weapon in her arsenal, including her pistols, a massive Morning Star, a rifle, a short sword, and others. It's often noted that her jacket has dimensional pockets, meaning she can hide any number of weapons on her form with no signs of it being there, or said weapons weighing her down. The only weapons she openly displays are her trusty pistols.
Inhuman agility; It's often noted by her opponents that Asagi is incredibly agile, able to dodge attacks and turn it into a counter in ways most people feel pain just by watching. She is also shown to have exceptional strength, evidenced by her ability to almost effortlessly whirl her Morning Star (A massive spiked ball on a chain in black color).
Theme Song:
Asagi my Love- Prinny: Can This Really Be the OST?
Other: