Cows: Where do they truly belong?
---
Well? They're big, they're beautiful, they're bovine, they are: COWS.

But where is the best place for these fine beasts? We keep them in fields, but is that where they should REALLY be? Are they truly happy there?

It is here that the great debate shall be settled: WHERE DO COWS BELONG?
__________________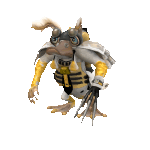 Plat. FC: 1762-8572-4721
Challenge me to a PBR match, why don'tcha? 4424-8751-2649.
Challenge me now!
My Trade Topic